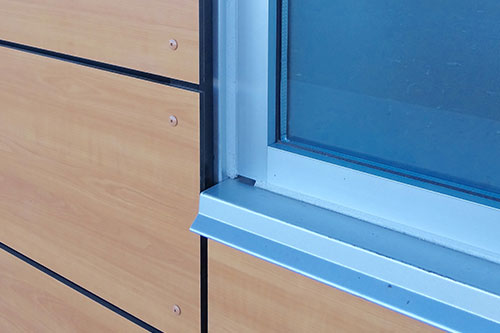 Aluminium Composite Panels
Metal surfaces need a thin plastic protective film to prevent them from scratching, tool marking, solid or liquid contamination and even solvent rotting, to keep them well untouched till delivering intact appearance value to picky customers.
Aluminum is big players of metals which rely on much protective films to keep their faces pretty and we are the top professional manufacturer of this protective film materials.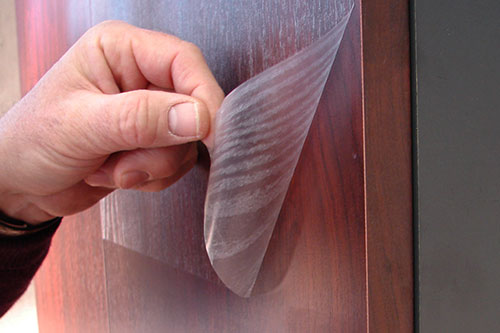 Decorative Laminates
Decorative film is one kind of new eco-friendly material. High gloss film with protective film. Waterproof, fireproof, wear-resistance. Many design of wood-grain for MDF boards. High gloss wood grain is easy application in different fields, such as office/home furniture, doors, other interior decoration.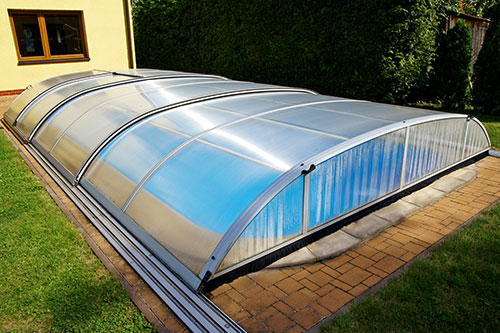 UPVC Profiles / PC Sheets

With anti UV, high weather ability features, it has been regarded as a high performance anti aging decor foil. The multi-layer structure can maximize the protection for steel and aluminum alloy profiles. Rich in colors and texture, makes high weather ability film holds a attractive decoration effect character. Widely used in furniture decor, interior decoration and the electronic industry. We have the ability to supply products for costumers all over the world.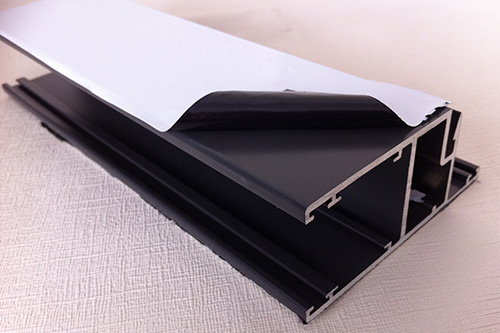 Aluminium & UPVC Extrsions

Our polycarbonate solid sheet is used 100% raw bayer material with UV protection which can filter about 99% ultraviolet radiation. Pc solid sheet has several characaters with high impact resistance, light weight, can be easy cold bend processed and hot molding. Hence, it can be widely used in construction and decorations.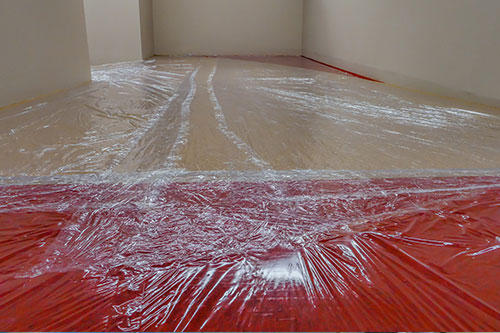 Floor Guard

Specially made for protection of various kinds of flooring's. It's low-tack adhesive clings to smooth surfaces without shifting and can simply be peeled away after use without leaving any sticky residue. Protection of all kinds of floors during construction, plastering, painting, remodeling, renovations and repairs. Provides protection for hard surfaces. Resistant to tearing and scuffing. Ideal for counter tops. Roll it on and it stays where you want it. Easily removable after the job is completed.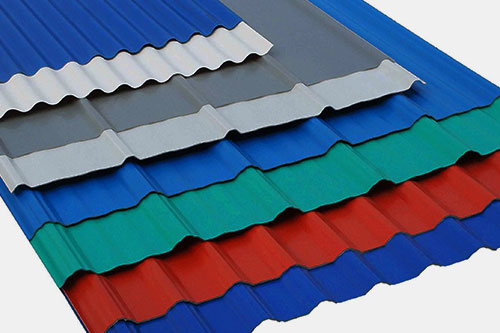 Coated Roofing Sheets
Techpoli makes roofing sheets which are attractive in colors, last longer and have extraordinary strength. Techpoli makes perfect economic sense too as they are available in various shapes and sizes suitable for you. This means, you save a lot on time and costs in the long run.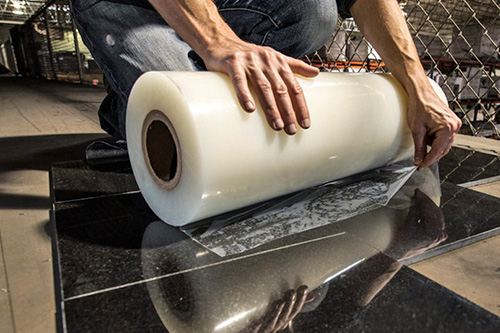 Agglomerated Marbles
The beauty of the material, the appearance of the surface determines the value of precious products such as those made of marble or building agglomerates. Techpoli has developed a full range of easily removable protective film products for the protection of their surfaces.
The delicate nature of these materials calls for special attention to their protection and a careful assessment in selecting peel able film in terms of thickness and degree of adhesion.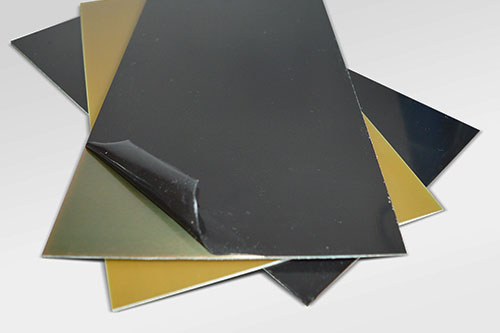 PC/Acrylic Sheets
Acrylic looks like glass, but has 10-20 times the impact resistance for the same size, as it's able to flex when hit, absorbing the impact before breaking also Acrylic scratches & clouds if rubbed repeatedly thats why our high Quality Protection Film provides clear view to surface and protect surface from scratch dent and any impact marks.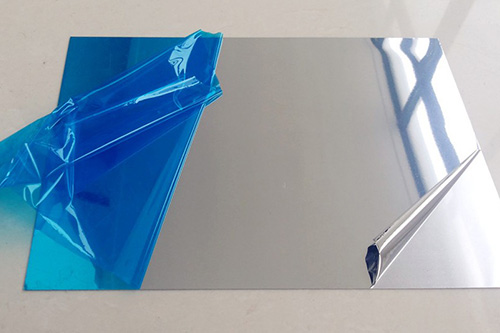 Aluminium Reflector
Techpoli offers the best quality high purity Aluminium Parabolic Reflectors with electrochemically brightened finish which are manufactured under stringent standards with the reflectivity of more than 85% and the efficiency of the lamp lighting can enhance more than three times.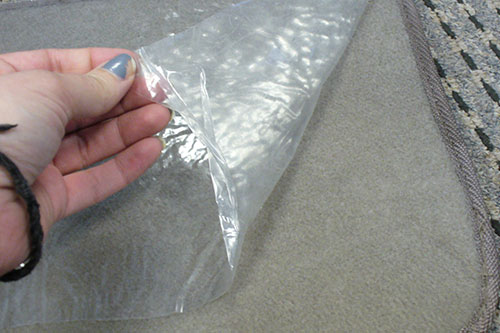 Carpets
Carpet Protection Film from Techpoli will protect your carpet with ultra-tough polyethylene that grips the surface to keep all dirt and contaminates out. Techpoli offers the ultra-tough, high-stretch polyethylene resists tearing, long-lasting, Ultra-safe – grips shoes, does not slip or slide. Just roll it out, cut it off and you are done!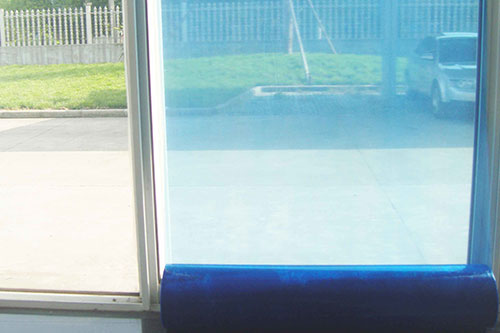 Glass and any other Glass Surface which need protection
Techpoli also makes a series of incredibly strong window films that are designed to prevent glass from shattering. Our unique maintenance-free and highly scratch-resistant products improve the structural integrity of any window. In the unlikely event the window breaks, our film will help hold the broken shards together thus reducing the likelihood of window penetration and razor sharp flying glass.